4 Steps on How To Buy Cheap MTN SME Data
VTUJet is one of the best cheap VTU websites which you can use to buy cheap airtime, internet data, recharge card printing e-pins, universal card e-pins, direct data top-up etc. A whole lot of new services will be rolled out which will help make digital life more fun and smooth.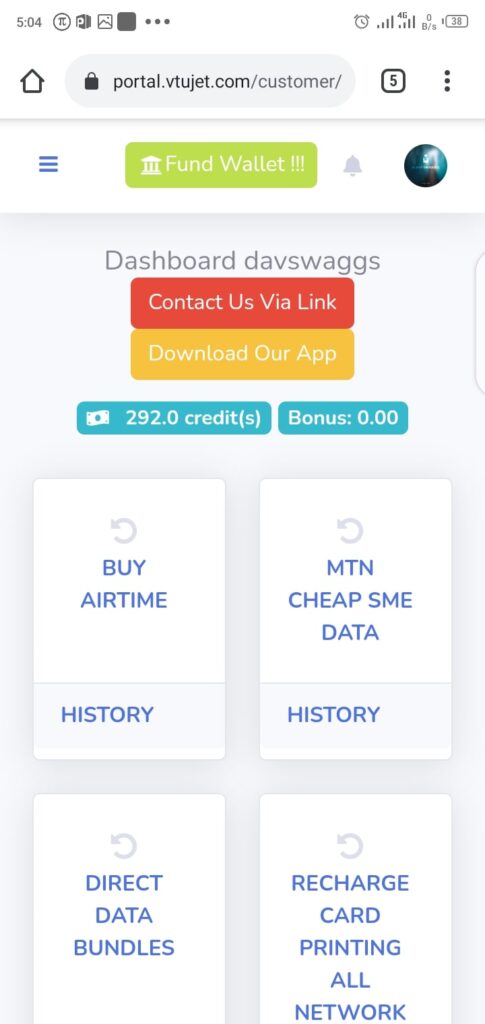 As our new and valued customer, we understand that you might be finding it a little bit difficult on how to buy Cheap MTN SME Data. So, in this tutorial we will be showing you how to conveniently buy cheap MTN SME data in few steps. So let's dive in.
STEP 1: After successful log in to your VTUJet account dashboard, locate and click on 'CHEAP MTN SME DATA' to proceed to the second step.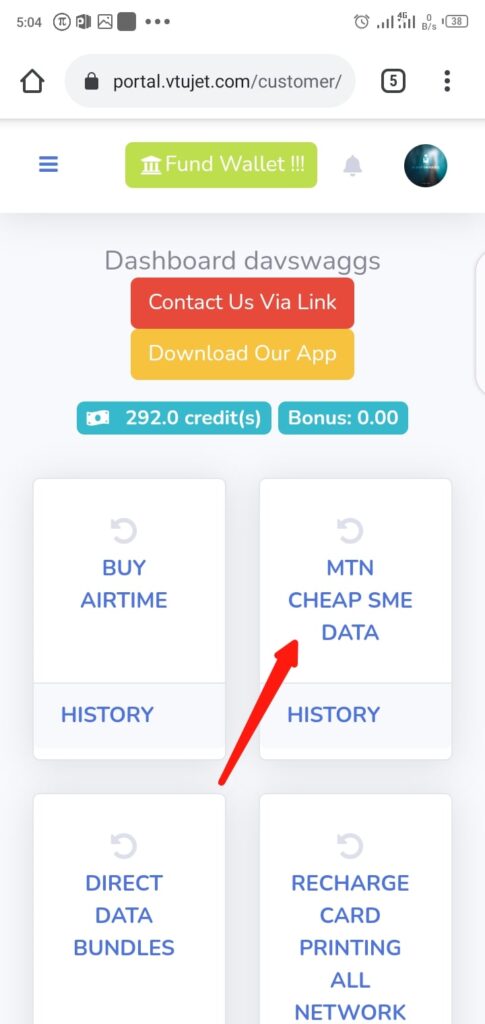 STEP 2: The previous procedures bring you to this page where you have to simply fill your phone number (as seen in the below screenshot) in the second rectangular box and then tap on the first rectangular box to proceed to the list of MTN SME DATA plans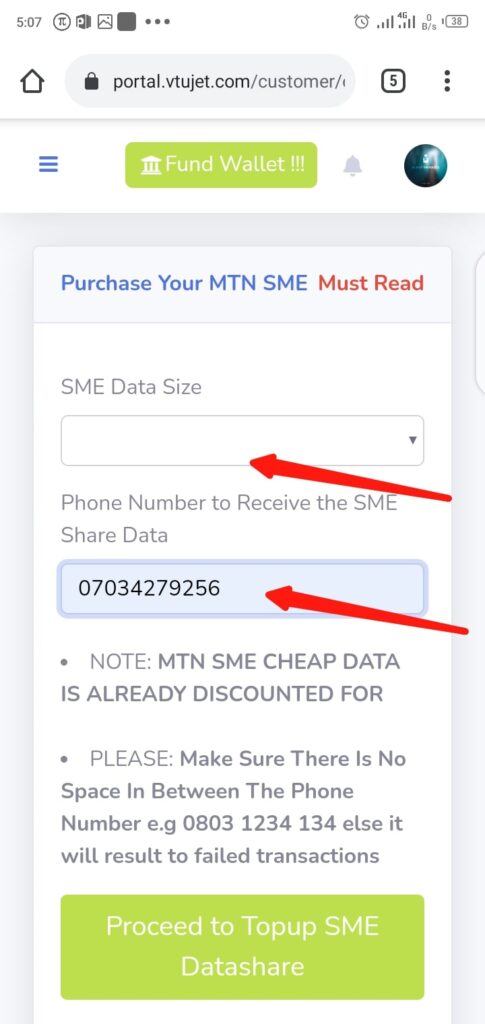 STEP 3: For tutorial purpose, I plan on buying '1GB (SME 30days)@NGN325' data plan and that it is why it is the highlighted one. So select on any plan of your choice to proceed to the next page.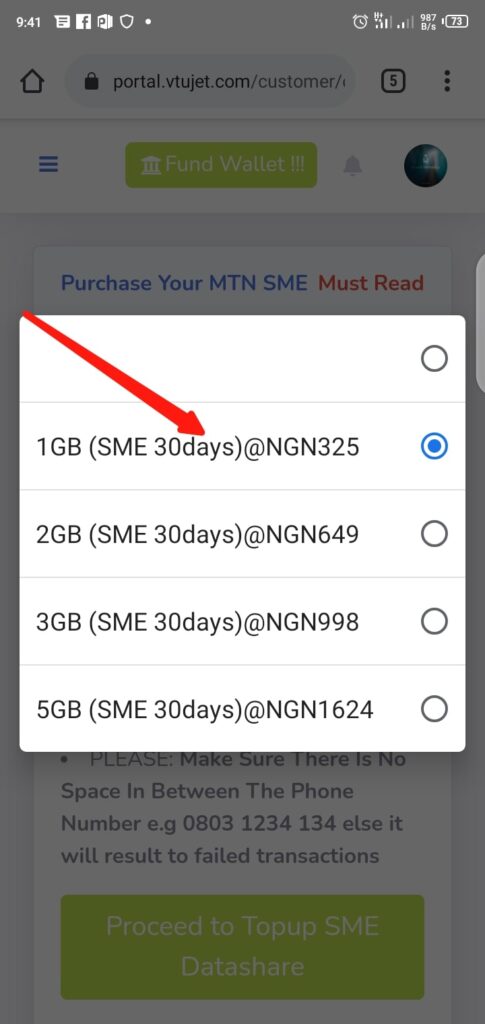 STEP 4: Everything is now set at this point. All you have to do in order to proceed with the topup is to click on 'Proceed to Topup SME Datashare'.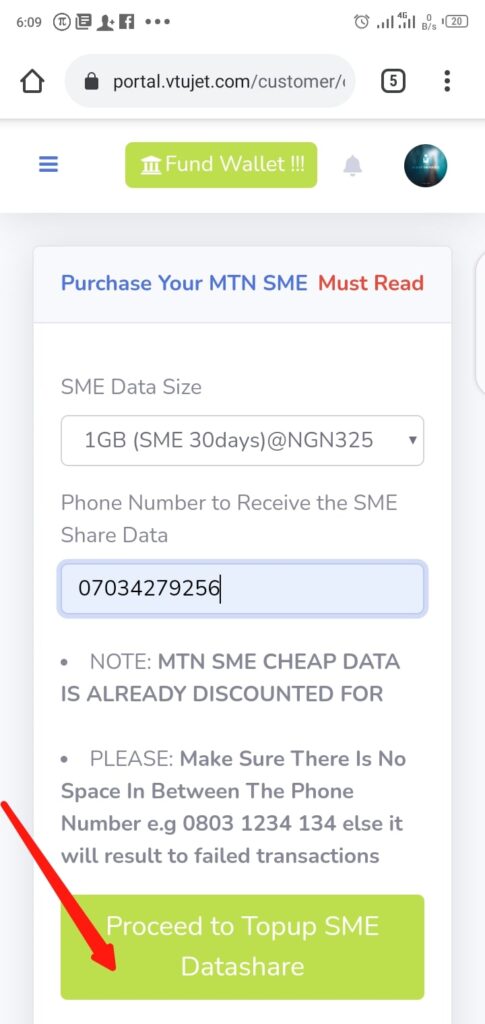 Congratulations, the cheap MTN SME Data topup is successful. You will see the exact page in the below screenshot showing that the transaction is very successful.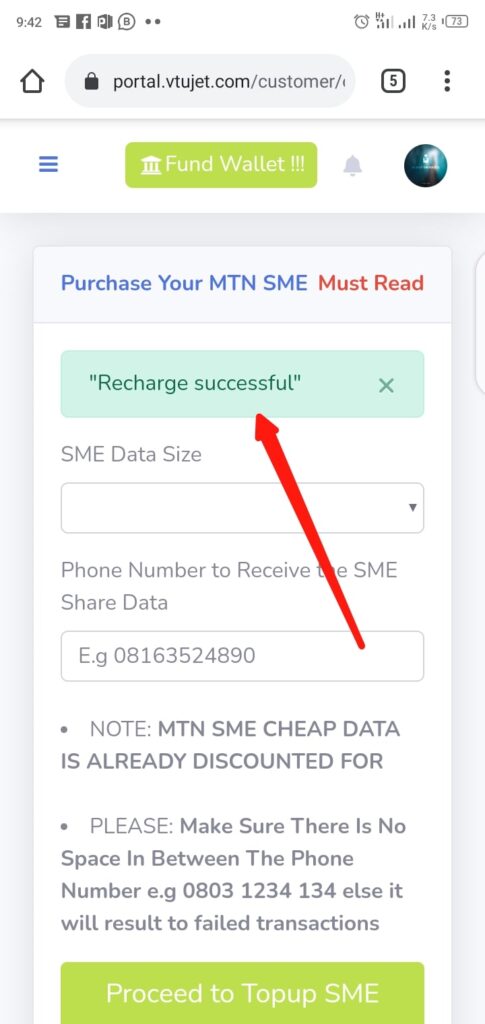 The successful topup notification message will be followed by an SMS notification that will confirm that you have received the data. Refer to the screenshot below to see how the message will look like.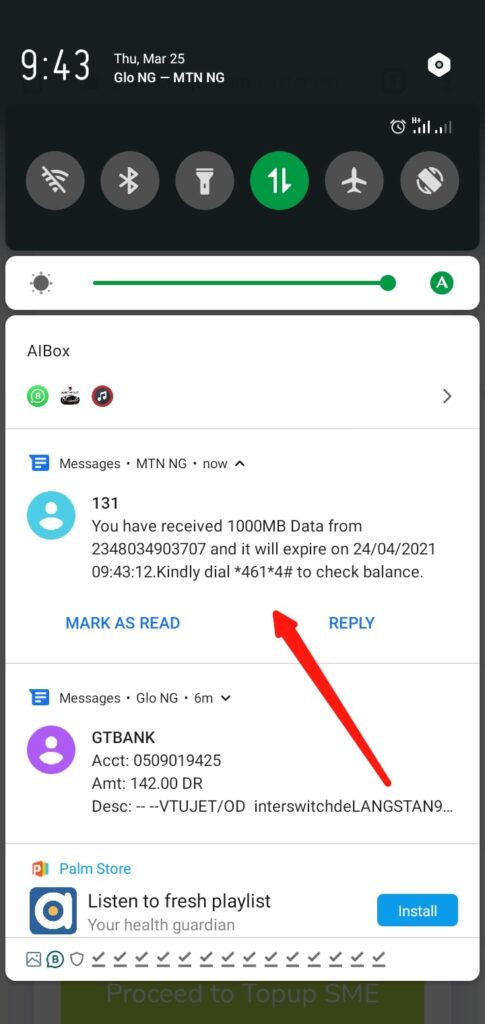 Do you have any questions regarding this tutorial on how to buy Cheap MTN SME Data, please feel free to use the comment section below to ask us questions. Surf the internet and enjoy the SME data you just bought. Thanks for choosing VTUJet!